What Is Cairns Famous For?
Cairns is famously known as the gateway to the Great Barrier Reef, a World Heritage-Listed site! Attracting thousands of national and international visitors to Cairns yearly, the Great Barrier Reef is on the top of everyone's bucket lists! In fact, the GBR holds one of the largest coral reef systems in the world, and is so vast that it can even be seen from outer space!

If you're visiting Cairns, there are plenty of ways to experience this phenomenon for yourself! Choose from a variety of outer reef tours, diving trips, and iconic plane or helicopter scenic flights over the reef. Read on to find out the different ways you can experience the Great Barrier Reef during your vacation in Cairns.
---
Day Tours to the Great Barrier Reef
A day tour is the most popular way to experience the Great Barrier Reef. Whether you are going as a family, with friends or solo, there are many different tours to choose from. The most common way to get to this World Heritage-Listed site is via boat. If you choose to set sail on one of our boats or catamarans, expect to visit some of the best reef destinations, accompanied by great crews, sight-seeing, and delicious meals. Introductory dive courses are also available with experienced and certified dive instructors that will guide you the entire time. The Great Barrier Reef is the perfect place for you to have your first dive, right?!
---
Take a Scenic Flight over the Reef
If you're looking for a thrill and an experience to last a lifetime, take a scenic flight from Cairns! Impress your friends, family or partner by viewing the famous reef from the sky. Take in the Coral Sea's vibrant blue, green hues onboard a scenic flight. Fly over both of Cairns' Heritage-Listed sites; The Great Barrier Reef and The Daintree Rainforest on a reef and rainforest flight. See where vibrant reefs meet ancient rainforests! You could also jump in a helicopter and experience the panoramic views of Cairns from above!
---
Island to Reef
There are a few islands around Cairns where you can swim to the Great Barrier Reef from their shores. One of our favourites is Green Island! Green Island is located 45 minutes off the coast of Cairns (via ferry) and is known as a place to spot green sea turtles. It is also home to Cassius, the largest crocodile in captivity who is featured in the Guinness World Book of Records. Alternatively, if you're looking for a more luxurious island filled with leisurely activities like paddle boarding or kayaking, you may want to visit Fitzroy Island instead. Fitzroy island is also a short ferry ride away from Cairns and is favoured for its beautiful hikes and white coral beaches. Whichever island you choose, you will have the opportunity to see the reef at your leisure.
---
Overnight Reef Experience
Day or night, the ocean does not sleep. Fill your days with snorkelling, sunbathing and scuba diving on an overnight trip to the Great Barrier Reef! For the ultimate overnight experience, check out our liveaboards for 2, 3 or 4 adventure-filled days. Onboard, you can choose how you'd like to see the reef, with options like the glass-bottom boat, scuba diving or snorkelling! Most of the tours have experienced marine biologists onboard who can tell you about marine life and coral species that call the Great Barrier Reef home. Sleeping options include twin, double or private beds, as well as ensuites and private air-conditioned cabins.
---
Reef and Rainforest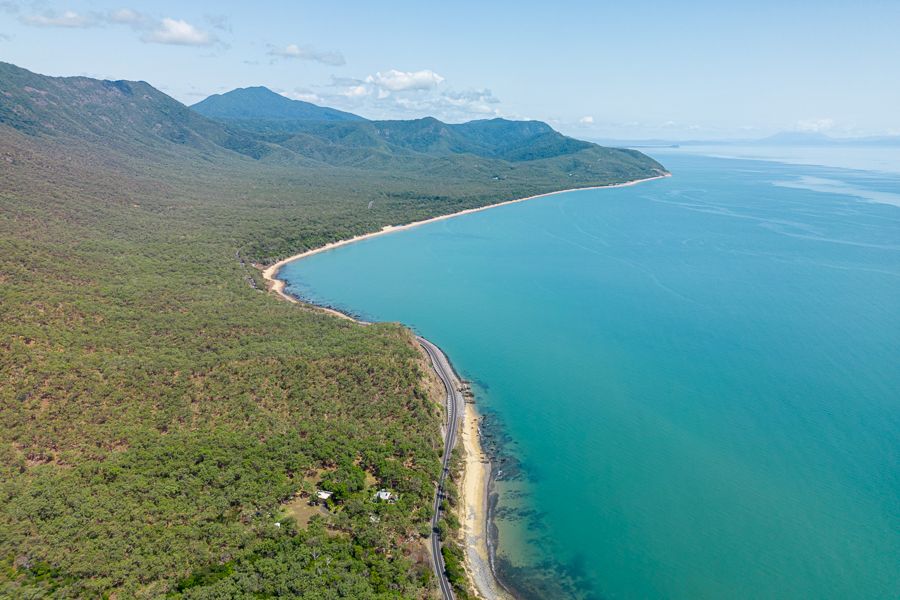 Cairns is most famous for the Great Barrier Reef, but its lesser-known wonder is the Daintree Rainforest, an ancient tropical rainforest just north of Cairns. The rainforest is an estimated 135 million years old, boasting prehistoric-looking creatures, biodiverse plants, animals and insects. Many crocodiles call the Daintree home, and there are plenty of opportunities to see these magnificent creatures in the wild! Get up close to the Crocodiles on a spectacular Daintree cruise, fun for all the family! So, make the most of your time in Cairns and experience both wonders on our 2 Day Reef and Rainforest Adventure tour! You won't want to miss out on the most beautiful rainforest in Australia and, in our opinion, the world!
---
Get in touch today to book your dream Great Barrier Reef adventure from Cairns!