Milln Reef

Milln Reef is found close to Thetford Reef and sits close to the outer edge of the Great Barrier Reef. It's a preferred reef for many day boats as it offers a huge variety of marine life close to the shoreline, taking about 30 minutes to reach.
This is a great, shallow location that's great for both diving and snorkelling. It generally has clear water, with good coral growth and vibrant fish life. It's great for close-up photographers and presents a perfect place to see fish life up close. Here you will find coral bommies, and plenty of swim-throughs and coral walls.
Reef sites you may visit:
Whale Bommie
Whale Bommie is a great place for diving, often exceeding 20m! It's known for its amazing night diving, giving you insight into the nocturnal world of the Great Barrier Reef.
Petaj Mooring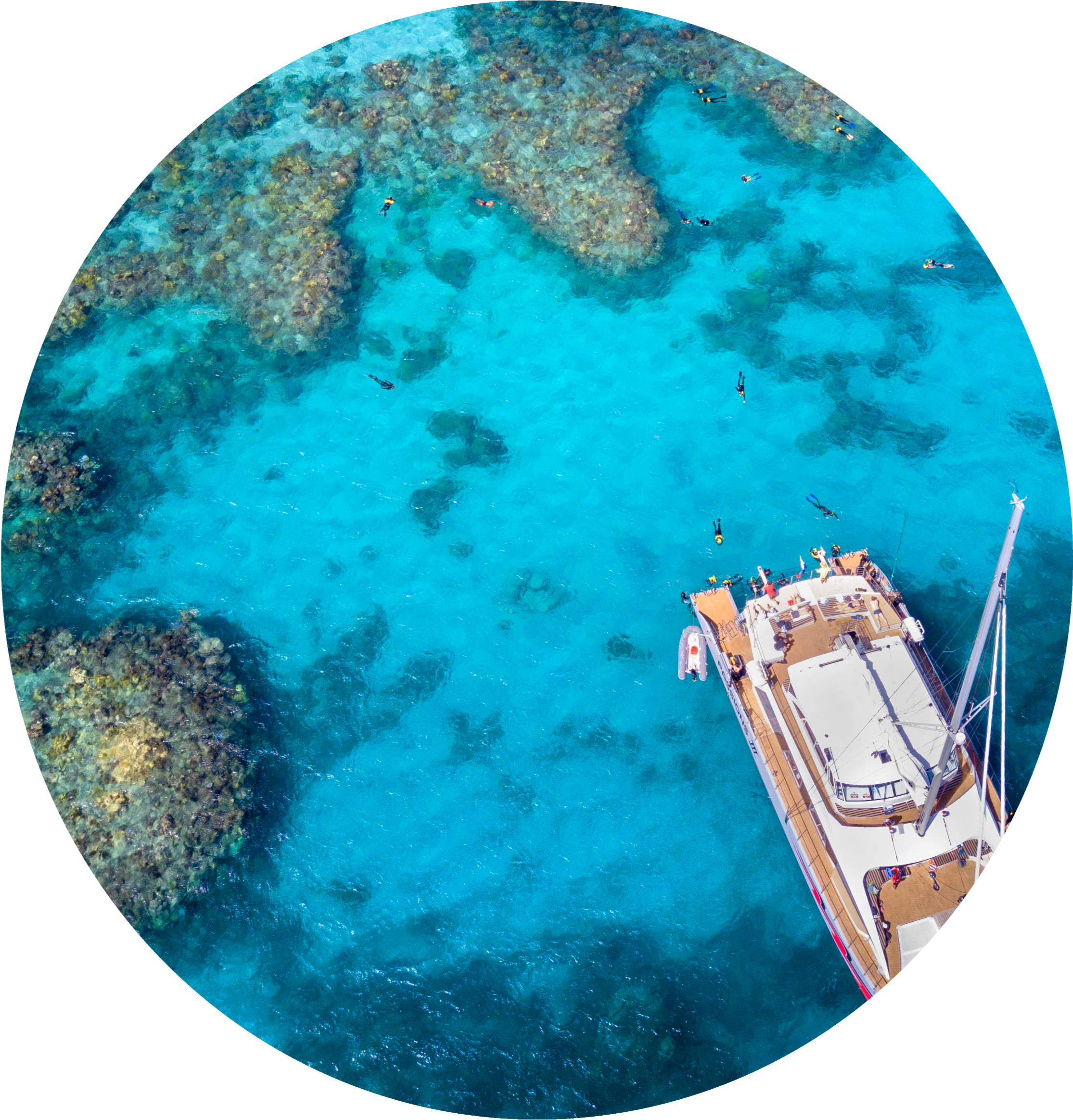 Petaj is a reef that is home to sea turtles and whitetip reef sharks. It has great visibility and is host to a huge variety of marine life. It also has a number of swim-throughs, making it an especially exciting place for scuba divers.
Swimming Pools I & II
Swimming Pools I is home to schools of banded sweetlips and nudibranchs, which can be spotted hanging out among the corals. It's a great place for beginning divers while also catering to intermediate divers. Most dives here average 10m, giving you the chance to explore the reef at a comfortable depth. Swimming Pools II reaches 30m in depth and offers a shallow dive site of 10-12m. It has a variety of coral and tropical fish and is known as a great place for night diving.
Three Sisters
Three Sisters is a collection of 3 bommies that rise out of the sandy ocean floor. This site has a huge variety of wildlife, hosting vast numbers of fish and even reef sharks! The visibility here is pretty good most of the time, allowing for great snorkelling and diving. Be sure to check out the overhangs and crevices, where you might spot some elusive marine animals!
You can book your own tour to see this beautiful reef! Just chat with our knowledgeable and friendly travel experts and make your way to Milln Reef for your own Great Barrier Reef adventure.